Jacob Winkler, Music Director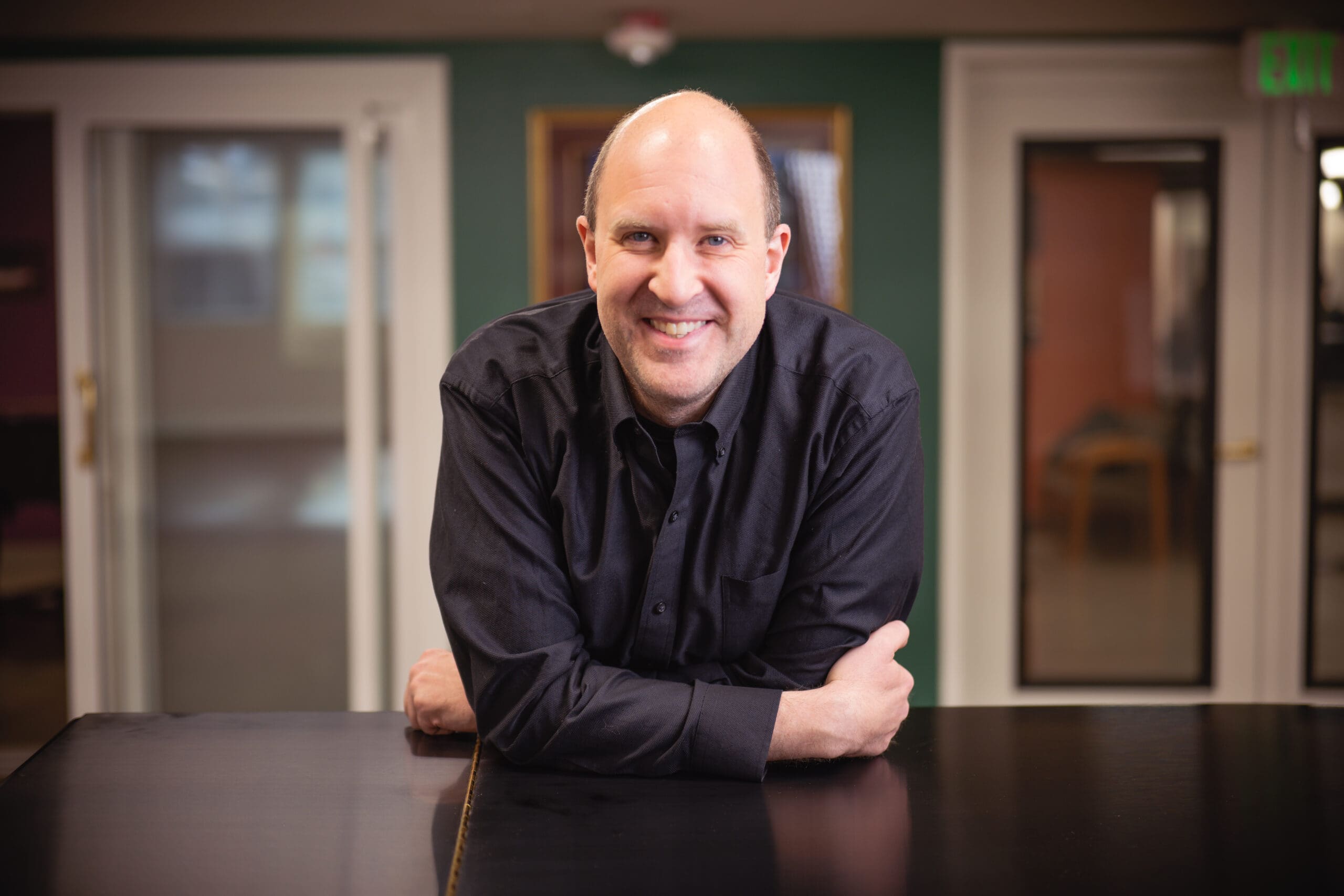 Jacob Winkler grew up singing in the Northwest Choirs, having joined the Northwest Boychoir and moved on to Vocalpoint! Seattle through high school. As a member of the choir he toured internationally, sang on three holiday recordings, and performed with Seattle Opera and the Seattle Symphony. He joined the faculty of the Northwest Choirs after High School, ultimately becoming the Associate Music Director and accompanying the choirs on several tours and seasons. In 2022 he succeeded Joseph Crnko as the Northwest Choirs Music Director.
Jake was the Artistic Director of the Seattle Girls Choir from 2009 to 2022. As the conductor of their top ensemble, he toured Germany, the Czech Republic, Finland, Estonia, Latvia, and Lithuania, and took home awards from the Kathaumixw and Llangollen Eisteddfod music festivals. Throughout his tenure, the Seattle Girls Choir commissioned and premiered numerous works by Pacific Northwest composers. In addition to its own concerts, the choir also collaborated with several other local music organizations, including Seattle Pro Musica, Choral Arts Northwest, Seattle Choral Company, Seattle Youth Symphony Orchestra, Early Music Seattle, and the Seattle Symphony Orchestra.
Jake is an instructor at the Pacific Northwest Film Scoring Program, a master's degree program offered by the Seattle Film Institute. He teaches studio conducting, orchestration, and music notation software, and several of his students have gone on to work on major motion pictures. He is frequently engaged as a vocalist for recording sessions and is a music copyist for RPM Seattle Music Preparation. He holds bachelor's and master's degrees from the University of Washington, where he studied piano with Holly Herrmann and Marc Seales, and instrumental conducting with Timothy Salzman and Peter Erös.
Jake lives in Seattle with his wife, Jessie, and their two sons, Leo and Christopher who are also members of Northwest Choirs.
Maria Johnson, Executive Director
Now in her 28th year with the Northwest Choirs, Maria Johnson holds a Bachelor of Music degree from Western Washington University where she studied voice with Marianne Weltmann. Along with her role as Executive Director, for 27 years Maria was also a member of the Northwest Boychoir music staff and directed the Intermediate Choir, Apprentices and Preparatory Choir.
In addition to her work with the Northwest Choirs, Maria was the Music Director for the Endolyne Children's Choir in West Seattle for eight years. An accomplished vocalist, Maria frequently performed as a session singer for movie and video game soundtracks. She appeared on recordings for such movies as Angel Eyes, The Celestine Prophecy, Millions, Mirror Mirror, Novocain, and the popular video games Age of Empires, Halo II & III, The Legend of Zelda Symphony, Medal of Honor, Peggle 2, World of Warcraft, Destiny and Recore. Maria also performed locally as a soprano soloist for numerous events.
Maria is a graduate of Vocalpoint! Seattle, formerly known as the Northwest Youthchoir. She lives in West Seattle with her husband.
Benjamin Kromholtz, Associate Music Director | Apprentices & Preparatory Choir Director
Ben Kromholtz is an active music professional who is in demand as a choral director, adjudicator and accompanist in the greater Seattle area. In the last few years, Ben has been staff accompanist for the Northwest Choirs, Seattle Choral Company and Bellevue High School. Ben has adjudicated multiple choral festivals and directed honor choirs in the greater Seattle area in the last decade.
In 1997, Ben joined the Northwest Choirs, beginning as a teaching assistant and accompanist. Ben is now the director of the Northwest Boychoir Apprentices. He also teaches the Preparatory Choir, the all-important entry level to the Northwest Boychoir.
Ben Kromholtz is a graduate of the Northwest Boychoir and Vocalpoint! Seattle, and has over 25 years of ongoing involvement with the Northwest Choirs. He holds a Bachelor of Arts degree in Music and a Bachelor of Music in Music Education from the University of Washington. Ben lives in Bothell with his family.
Taylor Iverson, Associate Executive Director, Apprentices Director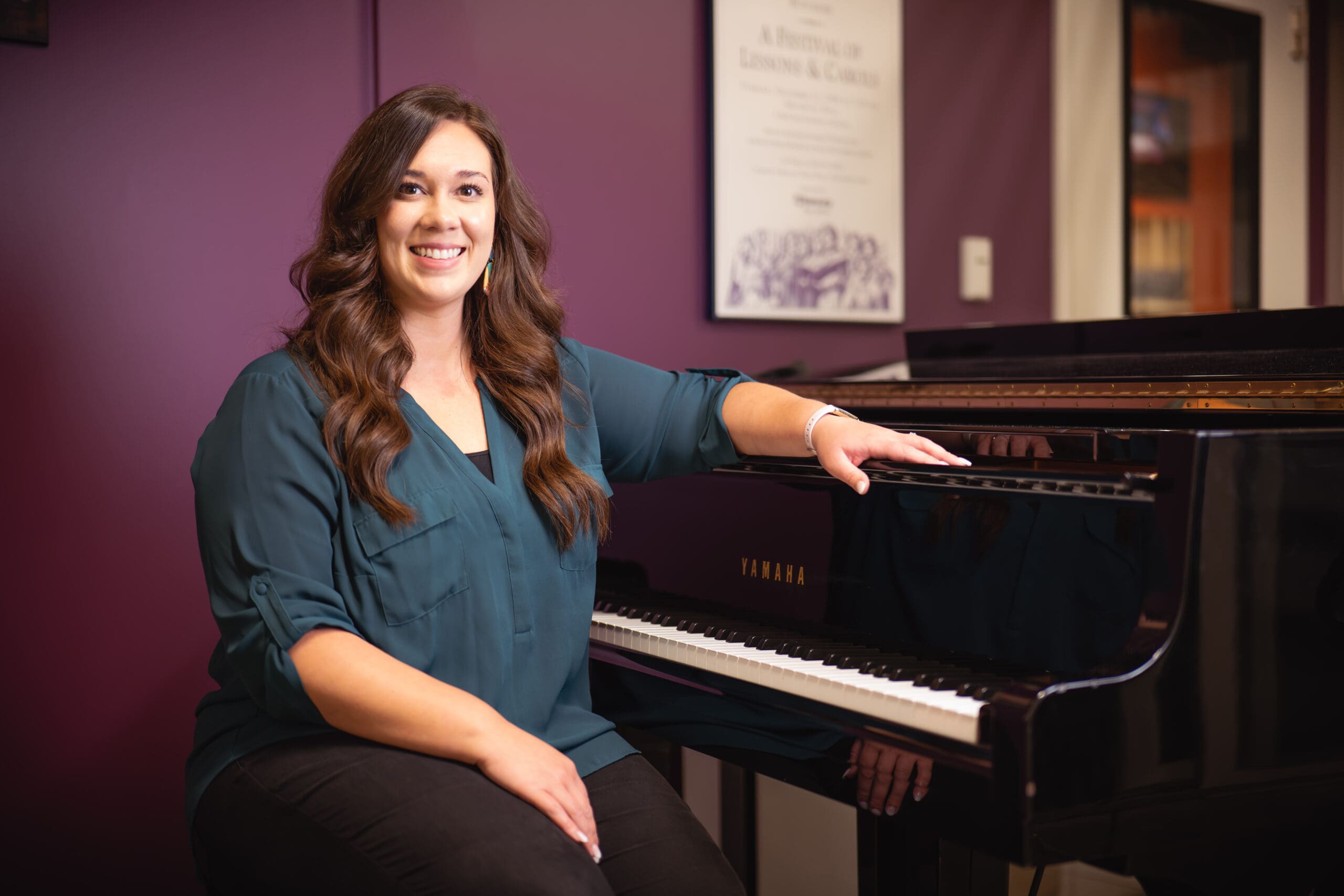 Taylor Iverson is excited to be joining the Northwest Choirs as the Associate Executive Director and Intermediate Choir Director. Taylor has a passion for building community through choral music, and she is looking forward to supporting the growth and development of the singers in the organization through both of her roles.
Taylor has been a music educator for six years. She taught choir in the Northshore School District for five years, having taught at Bothell High School and Canyon Park Middle School.  In 2019, Taylor received the "Outstanding Emerging Choral Director" award through the Washington American Choral Directors Association. For the 2022-23 season, Taylor was the director of a children's community choir with Columbia Choirs.
Taylor received a Bachelor's in Music Education from Western Washington University. She is an active choral singer around the Seattle area, and currently sings with Choral Arts Northwest and Wellspring Ensemble. In her free time, Taylor enjoys spending time with her family and friends, going to concerts and musicals, and kayaking on Lake Washington.
Rebecca Ifland, Staff Accompanist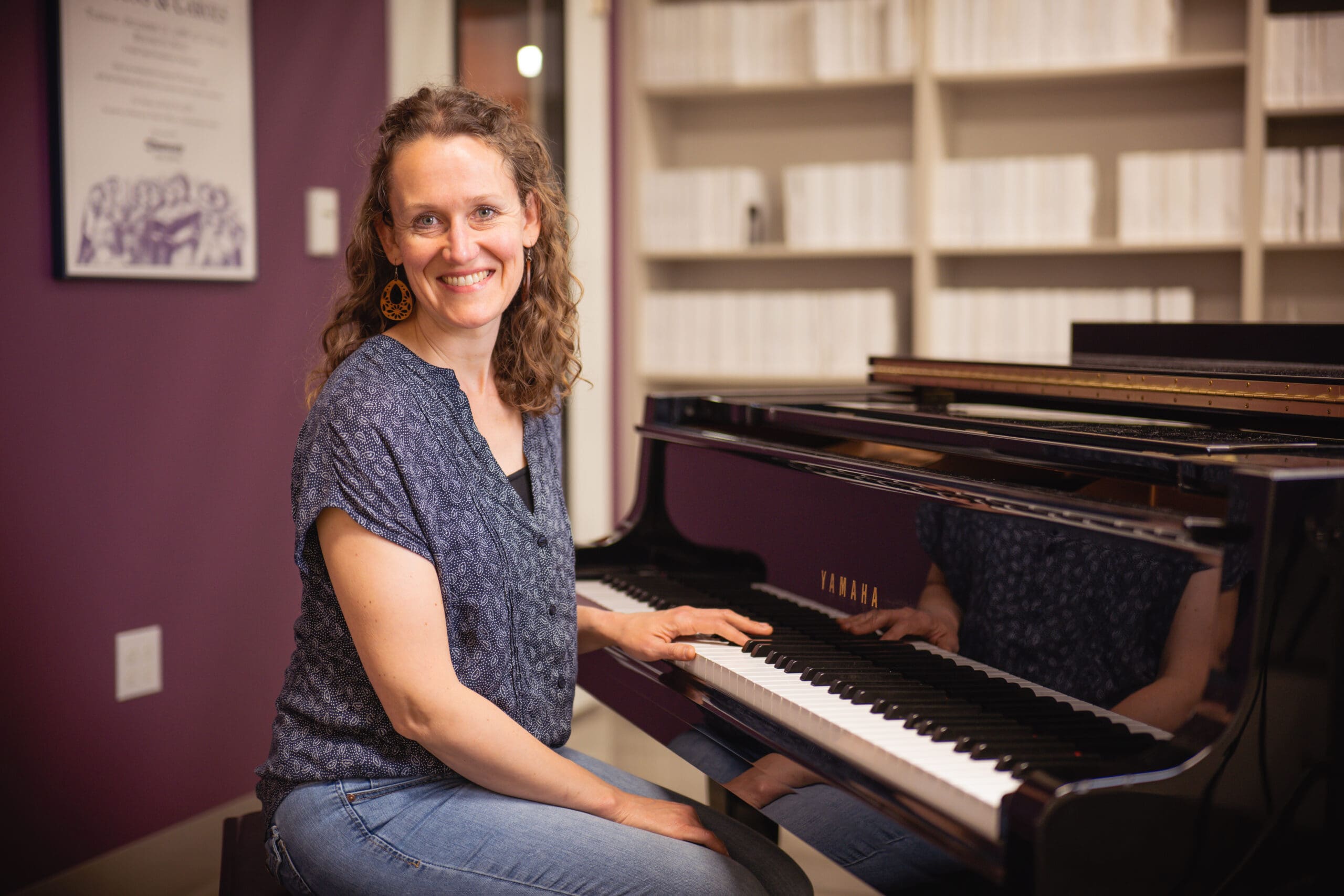 Rebecca Ifland is an avid musician with a passion for ensemble work. Studying with Dr. Laura Loewen and Dr. Judy Kehler Siebert, she earned a Master's degree in collaborative piano performance from the University of Manitoba (2006) to add to her undergraduate degree from Trinity Western University (2003) and her Associate degree in Piano Performance from The Royal Conservatory of Music (Toronto, 2002).
Her rich musical background and quick intuition allow her to connect with many vocalists and instrumentalists in recitals, auditions, competitions, recordings, and professional coachings. Ms. Ifland has worked as a rehearsal accompanist for Manitoba Opera, a choral conductor, a private piano teacher, and a university instructor of both music theory (TWU) and piano accompaniment (UM).
She currently resides in the University District area of Seattle, Washington.
Nathaniel Papadakis, Staff Instructor
Nathaniel Papadakis is happy to have returned to the staff of the Northwest Choirs, where in past years he has served as both Staff Accompanist and Assistant Music Director. Nathaniel is also an alum of both the Northwest Boychoir and Vocalpoint! Seattle.
In the time since, Nathaniel has produced, arranged, conducted, and composed original music for myriad applications, including writing for dozens of videogame soundtracks (Toy Soldiers: Cold War, Full House Poker, The Simpsons Game, How to Train Your Dragon, and Shrek Forever After and many more). His corporate ad work has included TV/Radio spots for Microsoft, Volkswagen, Pacifico, Blue Nile and Pizza Hut. He also regularly conducts choral recording sessions for videogame and film scores (Destiny, World of Warcraft, the Middle Earth series, DOTA 2, Starcraft II, and others).
Nathaniel attended the University of Washington and the New England Conservatory of Music, where he studied piano performance with Veronica Jochum. He currently lives in Seattle with his wife, Cheryl, and two daughters, Zoe and Mia (both are members of Vocalpoint! Seattle).
Jordan Smith, Apprentices Director, Staff Instructor
Jordan Smith is a proud alum of the Northwest Choirs, and returned as a staff member for the Northwest Boychoir in 2017. Jordan graduated with a BA in music from Central Washington University, and is often contracted to sing on various soundtracks for film and video games. In his spare time, Jordan writes and records music in his home studio, and is a singer & keyboard player for a local indie pop-rock band called RUG.
During his time in the Northwest Boychoir and Vocalpoint, Jordan participated in four tours around the pacific coast, performed often with the Seattle Symphony, and sang on the Grammy-nominated CD The Shoe Bird, as well as the River Legacy CD and other NWC recording projects.
Aleks Bennett, Membership Coordinator
Aleks Bennett started working at the Northwest Choirs in 2017 to oversee our office and be our main point of contact to our families, after admiring the organization as a Northwest Boychoir parent since 2012.
She was born in Belarus, and spent her childhood in Belarus and Germany. She holds a degree in history and political science from the Belarussian State University, with 1 year as an exchange student in Bochum Ruhr University in Germany, where she met her husband David. She moved to the US at the age of 21.
Aleks spent many years volunteering at schools as a parent-teacher coordinator, and a fundraising coordinator.   For the last 10 years she was involved with her husband's business as administrative support and projects coordinator.
Aleks, David, their sons Dominic and Vincent live in Issaquah.
Deborah Haensli, Administrative Coordinator & Bookkeeper
Deborah Haensli is thrilled to be working with the team at Northwest Choirs.  She has spent much of her adult life volunteering and supporting the not-for-profit community.
After starting her career in Boise, Idaho as a staff auditor at Deloitte, a move to Seattle began a transition into support of the arts and other community centered organizations in her adopted home.  In her early Seattle years, she spent countless hours while not at work volunteering at United Way, Seattle International Film Festival, Passages NW, Boys and Girls Club of King County and Northwest Harvest.  While raising her son, Joseph, she actively participated in the parent teacher associations of the schools he attended, organizing community and fund-raising events as well as, most recently, serving as treasurer on the executive committee of the Ballard High School PTSA board of trustees.
Deborah and her husband, Randy, have lived in the Queen Anne neighborhood of Seattle for over 30 years.
Marcia Murray, Vice President
Arvin Wu, Secretary
Kristi Barnes, Treasurer
George Birchfield, Emeritus
Mark Gargett, Emeritus
Andy Haldeman
Madhu Hosaagrahara
Jennifer Kapur
Andy Perry
Andrew Petersdorf
Renee Stanley
Remembering Stephen Petersdorf (1958-2014)